Solar Water Heaters are built on the most fundamental logic to heat the water for our day-to-day usage – by means of direct radiation from the sun. Securing the unlimited reserve of the solar energy, Solar Water Heaters are an economical way to get hot water right into your homes. A Solar Water Heater comprises of an array of solar collectors to accumulate solar energy and an insulated tank to stock hot water. Both are attached to each other. During the day time, water in solar collectors becomes heated which is either pumped or glided mechanically on thermosyphon principle to the storage tank. Hot water then deposited in the tank can be utilized for numerous applications.
At Utkranti Urjatech, we hold proficiency in offering an extensive range of ultimate quality Solar Water Heating System to our respected customers. The offered Solar Water Heaters are extremely appreciated among our customers for their sustainable design, hassle-free operations, less maintenance and prolonged functional life.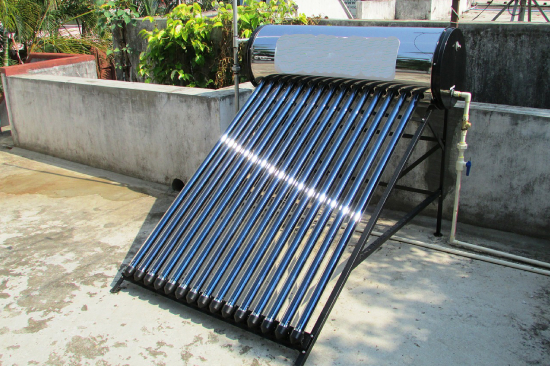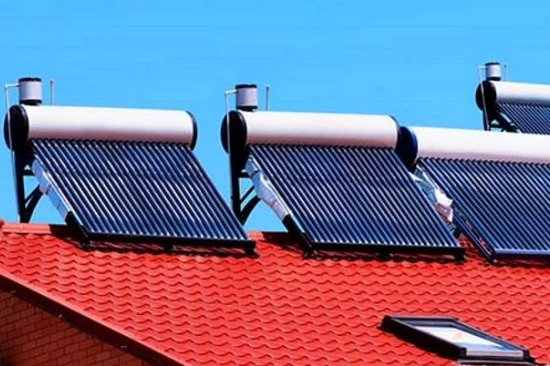 Solar Water Heater- The Benefits
Supports in preservation of the environment as it is a non-polluting cradle of energy
Obtainable in standard & personalized models to meet customer- specific requirement.
Hot water temperature available from 55 Degree Celsius to 65 Degree Celsius.
Hot water accessible early in the morning and at late night
Optional Electrical Heating Element is obtainable for cloudy days.
Involved zero running cost
Less Maintenance.
Longer Service Life.
Excellent Durability.