Solar Water Pumps offered by Utkranti Urjatech are made of advanced technology products intended to offer eco-friendly and energy efficient solution. This has helped us avail a reputable position as the best solar water pumps suppliers in Mumbai. Our solar water pumps are produced from finest quality raw material and ensures anti-corrosion and high wear resistance attributes.
The solar water pumps are self-contained and do not require fuel to run, that means it's free of cost to run. As these solar water pumps doesn't lead to any sort of pollution, it's the best advantage for the irrigation of the fields in which any sort of pollution can affect the plants, people and the environment as well. The solar water pumps hence draw water from ponds, rivers, bore wells or other water springs to provide water as needed. It can be deposited in tanks from where it is later directed to fields or the supply from the pump might be united with drip irrigation systems to offer optimized water to fields directly.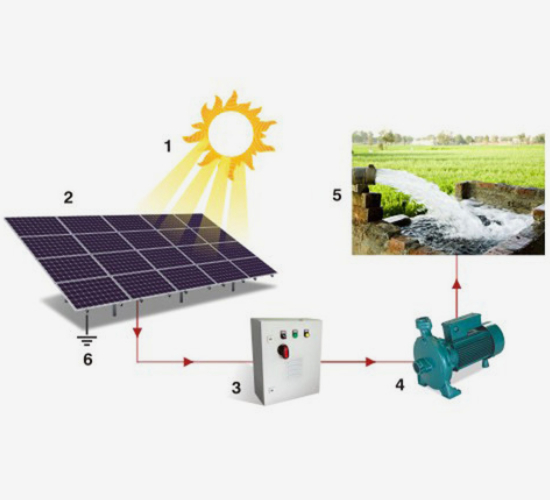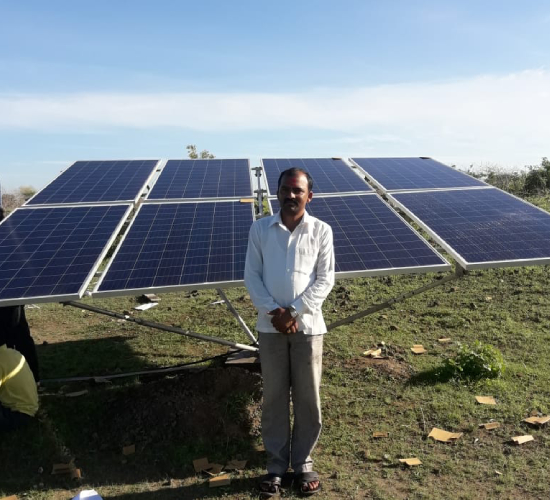 Simple Yet Sustainable Solar Energy Solutions
Solar water pumps are perfect for isolated locations where there is a shortage of electricity. Appropriate for daytime irrigation, our solar water pumps provide constant output for 6-8 hours. Solar water pumps find its best application in drip irrigation, sprinklers in farms and commercial applications. For uses that require continuous speed, the solar controller has been made to accept both the Solar DC and AC input from the grid.
Solar Water Pumps- Benefits
Can be utilized for any type of motor
Accepts both solar and grid input
Eco-friendly
Cost-effective solution
By momentously reducing the carbon footprint and offering economical solar energy solutions, Utkranti Urjatech has emerged as one of the best solar water pumps suppliers in Mumbai.
Applications Of Solar Water Pumps:
Agriculture and Irrigation sites, particularly where grid electricity is unavailable and substitute sources.
Solar powered water pumps can distribute drinking water as well as water for livestock or irrigation applications
Community based irrigation